Debates about the commemoration of the American Civil War began in 1861. Those debates have continued ever since. 
Citizens from across the United States and beyond have struggled to find adequate ways of remembering the war's bloodshed, and of addressing the meaning of Emancipation after the conflict ended. 
The monuments created in the war's wake tell different stories about this conflict. Some celebrate Union victory and the coming of Emancipation; others, such as those glorifying the Confederacy, refuse the reality of defeat and celebrate individuals who actively and systematically worked to uphold the brutal practice of human enslavement. 
Inspired by the questions that confronted nineteenth-century U.S. citizens in the immediate aftermath of the Civil War, this project uncovers the social and cultural history of its monuments and acknowledges their lasting effects on individuals and communities across the world. 
It also looks to broaden the definition of the 'monument,' challenging the claims made by 'official' sculpture and statuary and making way for a better understanding of diverse, public expressions of remembrance. To this end, we consider a monument to be a "material intervention that seeks, publicly, to recognize, sustain, or legitimize a private or communal memory."
We endorse a creative but critical engagement with American Civil War monuments. We acknowledge that many monuments that appear on this website, particularly those honoring the Confederacy, have been used to inflict harm, justify violence, perpetuate hate and oppression, and promote white supremacy in public space.
Our goal is not to perpetuate the inequities and power relations that these monuments represent, but to reckon with their assertion of permanence. By uncovering the histories of these objects, and revealing the language used both to uphold and to criticize their presence within the public sphere, this project seeks to challenge the idea that monuments are 'silent' objects, or representations of history 'set in stone'. 
LATEST
MONUMENT
ENTRIES
Not sure where to begin? Find a range of our latest monument entries below. Alternatively, use our case studies to find different ways of navigating the war's commemorative landscape. Click on the monuments below to go to their pages.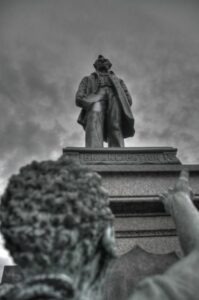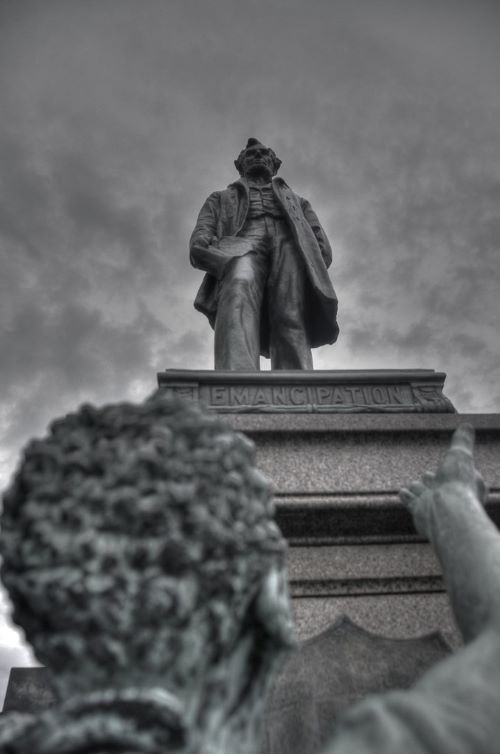 Edinburgh Lincoln Emancipation Monument (Coming soon)

Transnational
CURATED
CASE STUDIES
Our curated Case Studies group monuments by theme, offering users a critical overview of our findings on a particular topic (such as particular artists, funding bodies, monument types, states, or grassroots movements) and a focused way of navigating our data.
United Daughters of the Confederacy
The United Daughters of the Confederacy (UDC) is an organization dedicated to the promotion of Confederate heritage in the United States. It was established in Nashville, Tennessee in 1894 and has its headquarters in Richmond, Virginia.
Massachusetts and the Civil War
When the former Union soldier Alfred S. Roe set out to document all the Civil War monuments in Massachusetts in 1910, he wrote that: 'however much Massachusetts has done for the honor of the dead, she has done infinitely more for the living'.
PHYSICAL
MONUMENTS
IN A DIGITAL
WORLD
We are also beginning to develop Virtual Monument Tours across the site. These offer users a 360° view of individual monuments and their surroundings, alongside images, speeches, information points, and soundscapes – materials that enable a richly immersive experience of monuments' commemorative contexts.
CREATE
Have we missed a monument? Are there resources we should be looking at?
Become a Commemorative Cultures Contributor and help us expand our knowledge of Civil War monuments, large and small.