Context
The idea for this project emerged in the summer of 2017, as the city of New Orleans began removing Confederate statues from their pedestals. The horrific murder of nine African American worshippers at the 'Mother Emanuel' AME Church in Charleston, South Carolina, on 17 June 2015 had given rise to widespread public outcry about the continued presence of monuments to the Confederacy across the United States, after images emerged of the gunman, Dylann Roof, posing with the Confederate flag.
Aims
The Commemorative Cultures project is a digital heritage web resource which collects, records, maps, and interprets data about American Civil War monuments across the United States, the UK, and internationally. Unlike other mapping sites, our project's unique aim is to provide interpretive materials with accompanying images, literary texts, and archival documents for each monument recorded. As well as establishing a more diverse account of Civil War commemoration than a focus on Confederate statuary permits, our primary aim is to create an informative digital resource providing access to otherwise inaccessible histories of these culturally contentious objects.
Who are we?
The project is edited and co-ordinated by Dr Kristen Treen and Dr Jillian Caddell, both of whom have spent the last decade or more researching, writing, and teaching the literary, material, and commemorative histories of the Civil War. Both have experience of teaching classes – in the UK and the U.S. – on Civil War literature and culture, and both have published academic and public-facing articles on Civil War memory and the afterlives of the war's monuments.
Since 2019, the Commemorative Cultures team has recorded c.1,700 monuments, and students, academic colleagues, and public historians have contributed complete pilot entries on 20 different monuments.
Elsewhere on the website we are exploring a variety of different approaches to representing the spatial, chronological, literary, and visual histories of Civil War monuments and related commemorative media.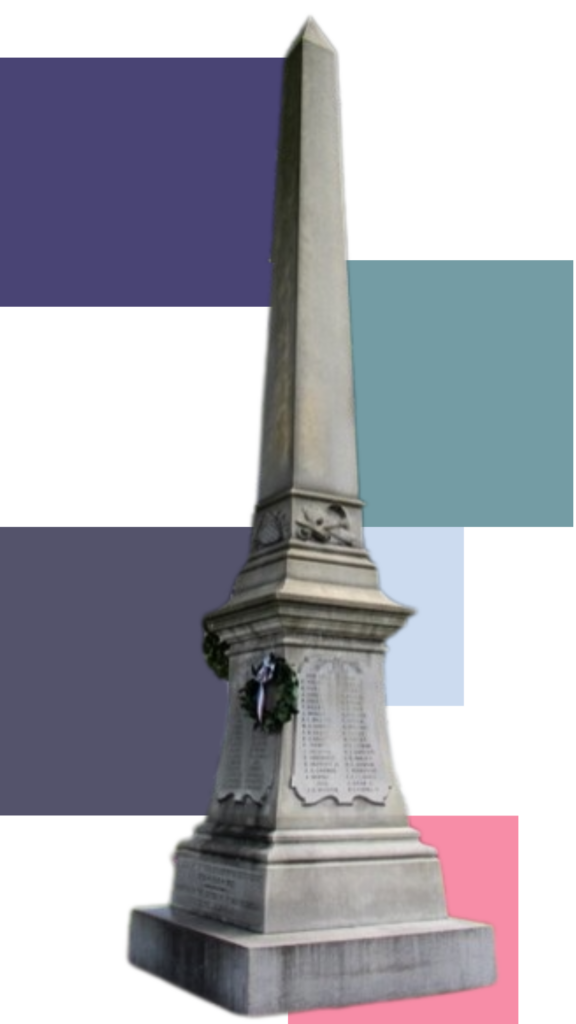 To find out more about the project, its rationale, and its aims, watch Dr Kristen Treen's recent talk
WHO BENEFITS?
Using a free, open platform to publish information about American Civil War monuments, we aim to make our materials as accessible as possible to a wide public audience.
Commemorative Cultures is an archival repository
Commemorative Cultures is a teaching resource
Commemorative Cultures is a learning hub
Commemorative Cultures is a tool for public engagement
Commemorative Cultures is a platform for empowerment